We have been in business since 1987!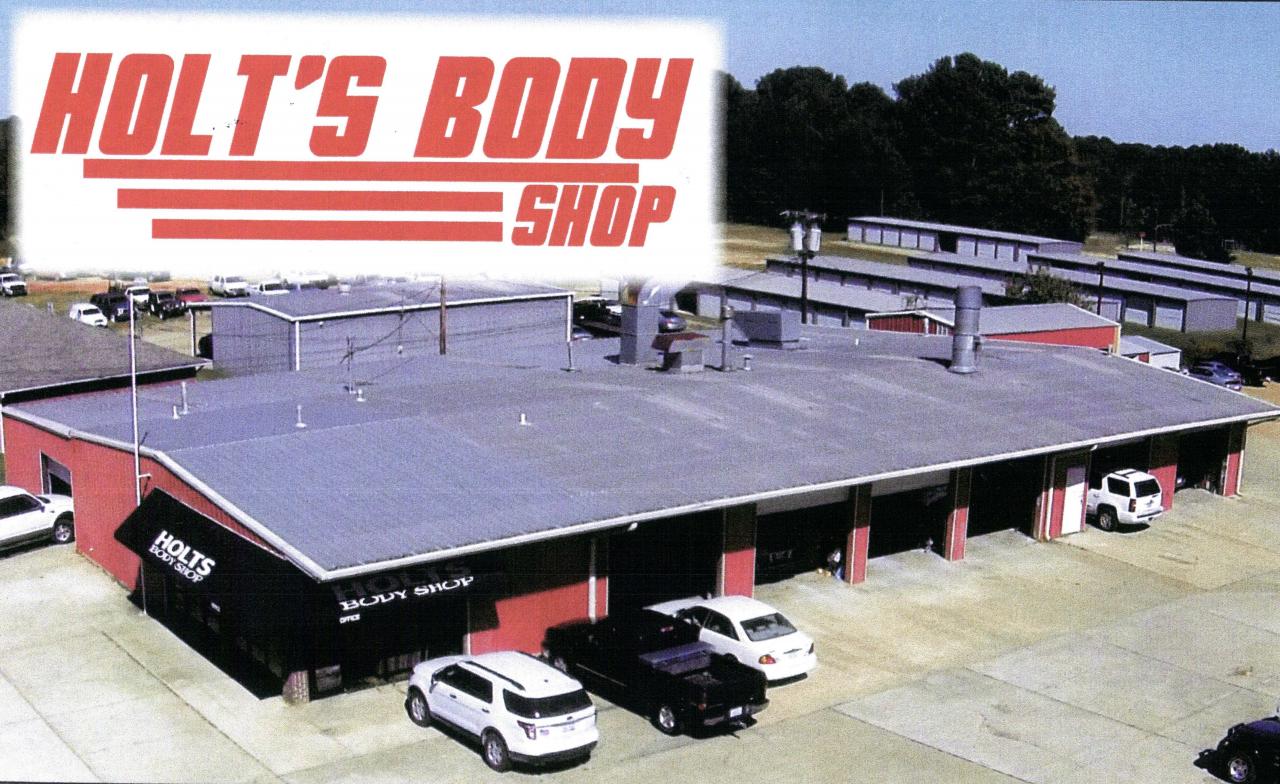 Holt's Body Shop was established in 1987. Holt's moved to its current location in 1995, serving central Mississippi with certified collision repair to all make and models. Our repair experts are thoroughly trained in the use of our equipment and its exacting application in the repair process. Our technicians are BASF collision specialists and receive ongoing training from ICAR and ASE (industry certification programs that provide ongoing technical training in the collision repair business). In addition, the manufacturers of our high-tech frame, body repair, and paint systems keep our technicians up to date with the new technology and use of their equipment and materials.


Holt's Body Shop will treat you with respect and integrity...

Our Goals

Here at Holt's Body Shop, we strive to maintain a positive relationship with the customer and the insurance company so that we can provide the level of quality in our repairs your car deserves and for which we are known.

We also aim to minimize the downtime of your car. We believe in fixing things right and fixing it right the first time.